How to Purchase Class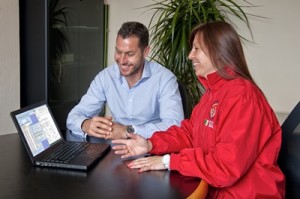 To purchase Class you will need to consider a number of different factors. These are outlined below:
Users
When you purchase Class you need to decide:
How many concurrent admin users you wish to have. This means you should have enough users to cover your busiest year round requirements. Your pricing is based on this number. Note that you can add summer users to cover your peak periods for just a few months of the year (these will be charged pro-rata)
How many Teacher Users you need – if you are using the Teacher Portal.
Modules
The basic features of Class.NET for running your school are contained within the Core Module.
However not all schools want all features, so we don't make you pay for them. Many different modules are available with additional features such as the Ledger, Timetabling, Agent Room Allocations. Visit our Modules page to see all of the available modules.
Annual Support and Maintenance and Upgrades
One of the strongest arguments for choosing Class is our dedication to Customer Support. Our team of Class experts are available to answer your questions and advise you on any features of Class. In the first year our Annual Support, Maintenance and Upgrades Package (ASMU) is mandatory to ensure you have the support you need as a new customer. We also supply you free of charge with our Connected Support Package.
Thereafter the ASMU package and Connected Support are optional. There are many advantages of keeping your ASMU and Connected Support contracts in place including access to our support team and the very latest versions of Class. See Support Packages for more details.
Training
With each module of Class you will need to take a minimum (mandatory) period of training which is essential to ensure that you are using Class to it's full extent and most efficiently.  This will be included in your final quote for the system.
You may opt to purchase additional training and we offer discounted training packages of 10 hours.
We have a full training schedule which we will go through to ensure that you are confident in using all of the modules of Class that you have purchased.
Any unused training is simply banked and you can use this at a later date as staff training requirements occur.
Training is usually carried out on the internet via a online screen sharing.
Onsite training is also available should you need intense training e.g. for new staff.
Purchase or Annually Licence
Many schools opt to Annually licence in year one and purchase in the following years. This is a great option for schools who are just starting out and need to keep the costs down in the first years. If you choose to purchase Class in year 2 after licencing for a year we will even deduct the Annual Licencing fee for year 1 from the price of purchasing.
Purchasing Class outright is easy. You pay for Class according to your requirements (see above) and Class is yours. Your ongoing costs will only be for ASMU and Connected Support if you choose to continue them. Simply get in touch and we will guide you through the process step by step as follows:

Tell us how many users/teachers users you want
Tell us how many modules you need.
Get in touch with our Systems Engineers to ensure your system meets the Technical Requirements
Pay a 30% deposit ( Class will now be installed on your server by our system engineers)
After your initial training the further 70% is payable.