Flywire Module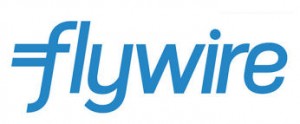 Infospeed is proud to work in partnership with Flywire for payments processing.   In October 2015, Flywire (www.flywire.com) acquired Uni-Pay, Infospeed's partner for processing international education payments through Class. International education payments can now process through Flywire, giving Class customers an automated payment solution with full reconciliation capability.
What are the benefits for both students and schools?
For students
Discounted exchange rates and fees. Students will receive discounted foreign exchange rates and local payment options for over 130 currencies worldwide.
Payment tracking. With the ability to track a payment every step of the way, students can now rest assured.
Customer support. Flywire provides around-the-clock multichannel support via chat, email, and phone.
For schools
Unidentified payments eliminated. Flywire captures all payment details to ensure you never receive an unidentified bank transfer.
Payment tracking. Receive daily BACS batch disbursements as well as have your own an administrative dashboard to facilitate a seamless reconciliation process.
Zero cost. Flywire's solution is free to your school and can be up and running very quickly.
Automatic updates. Received payments will be automatically reconciled back into your Class Ledger system, and after any amendments made to a booking, a payment request with the new balance will be sent to the student.
How it works
Student enrolls in a course at your education institution.
Student receives a payment request from Flywire and proceeds to make a payment on Flywire.com in his or her payment method of choice.
School receives the funds from Flywire and reconciles payment using its Flywire administrative dashboard.
The Link with Class
Class has full integration to our Ledger module for Flywire payments (Ledger Module is required).
There are 2 integrations available:
A "standard" integration:

Payment Request from within Class. On the Enrolment – Invoice Screen simply press the "Pay by Flywire" button and your invoice payment request will automatically be sent to Flywire who will contact the student for payment.  Once received the payment will automatically be reflected on the Class Ledger when payments received.  Any changes to your invoice will be communicated from Class to Flywire and an updated payment request will be made to the student.

The cost of the Flywire module is free of charge and so is this "standard integration".

A "COT/Flywire Payment Gateway" integration:

Full payment or a deposit can be requested at the time of booking using the new Flywire Payment Gateway as part of the Class Online Toolkit.  We will add the gateway to our templates and the student will automatically be requested payment during the online booking process.  Payment made will also be reflected in the Class Ledger.

There is a development fee of £890 + VAT – this covers the configuration, testing and implementation of the Payment Gateway.
For more details on setting up a Flywire account and the Class integration in the first instance we suggest you contact the sales team at Flywire on sales@flywire.com
For more details on the Class Online Toolkit contact sales@infospeed.co.uk