Subscribing to Class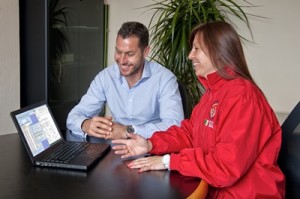 Subscribing to Class Cloud
Class Cloud is a subscription based system.
Your annual licence subscription to Class includes the following:
1 Year Access to Class Cloud
Hosting of Class Database on the Cloud
Full Product Support (from our dedicated Support team)
Access to our Online Training and Getting Started Materials
Standard Annual Version Upgrades (Major updates may incur additional charges)
IT Support for Class
Full Backups/Resilience/Security for your Class Data & Server
Pricing
Pricing for Class Cloud is determined by how many users you have online at any one time (concurrent users) and the number of Modules you include in your package.
No. of Users
There are three possible user numbers that need to be considered:
ADMIN USERS – How many concurrent admin users you wish to have, that is how many users will be logged into the system at any one time. Your pricing is based on this number. Note that you can add summer users to cover your peak periods for just a few months of the year (these will be charged pro-rata) so your standard user number need only cover your year round requirements.
TEACHER PORTAL USERS – How many Teacher Users might need to log into our Teacher Portal (Optional) to add attendance.  Again this is concurrent so you wont need one per teacher just enough licences to cover your peak period.    Teacher portal licences are very low cost as they have very limited access to Class features – only required if you are using the Teacher Portal.
CLASS SENSE USERS – If you add our optional Class Sense business intelligence reporting module this also has a separate subscription user number .  This is per user separate from your admin users.   You might want just a few members of the management and sales management team to have access to this business intelligence reporting tool.
Modules
The main features of Class Cloud for running your school are contained within the Core Module.
However a number of additional modules are available with additional features such as the Ledger, Timetabling, Agent Room Allocations. Visit our Modules page to see all of the available modules.
Additional Costs When Setting Up Class
Some additional items will be charged for:
One Off Costs:
Import – It is possible to import Student/Agent and Homestay Provider data into Class.  You can import Agent and Student data yourselves later on if you wish.   However if you want to import Homestay Provider information or you want us to arrange the import there will be a charge.  We supply you with a CSV file to import the data.
Installation – There is a one off installation charge for Class Cloud.  This is to set up your database and to establish that database on our cloud server infrastructure
Training (see below)
Additional Training and Consultancy
Training (see below is provided online).   However we are happy to provide on-site training and consultancy.   There also will be some consultancy required to tailor make/brand your Class Online Toolkit module templates should you choose this module.
Training
With each module of Class you will need to take a minimum (mandatory) period of training which is essential to ensure that you are using Class to it's full extent and most efficiently.  This will be included in your final quote for the system.
You may opt to purchase additional training and we offer discounted training packages of 10 hours.
We have a full training schedule which we will go through to ensure that you are confident in using all of the modules of Class that you have purchased.
Any unused training is simply banked and you can use this at a later date as staff training requirements occur.
Training is usually carried out on the internet via a online screen sharing.
Onsite training is also available should you need intense training e.g. for new staff.
What is the Next Step
Simply get in touch and we will guide you through the process step by step as follows:
Ask for an online demonstration – this takes approximately 1 hour 30 minutes to show the full overview
Tell us how many users/teachers users/Class Sense users you want
Tell us which modules you need.
We will quote you your subscription price.
Pay a 30% deposit ( your Class system will now be installed onto the Cloud infrastructure by our system engineers)
After the initial 3 to 4 training sessions the further 70% for the first year is payable is payable.
How Can I Pay
Payments are made in Sterling to our UK bank account.   Details can be obtained from accounts@infospeed.co.uk
For non UK customers our preferred method of payment is using Flywire.
Can I Pay In Installments
For UK customers we work with Go Cardless for monthly payments of your subscription.   We are currently looking at a similar solution for our international customers.  There is a 2.5% surcharge for monthly payments.
Contract Dates
If you would like to move your subscription dates to a date which suits your incoming revenue streams then please contact us and we will be happy to do so.