Happy retirement and thanks to Lesley for 22 years with Class!!
No Comments Posted on 23/12/19 in Category News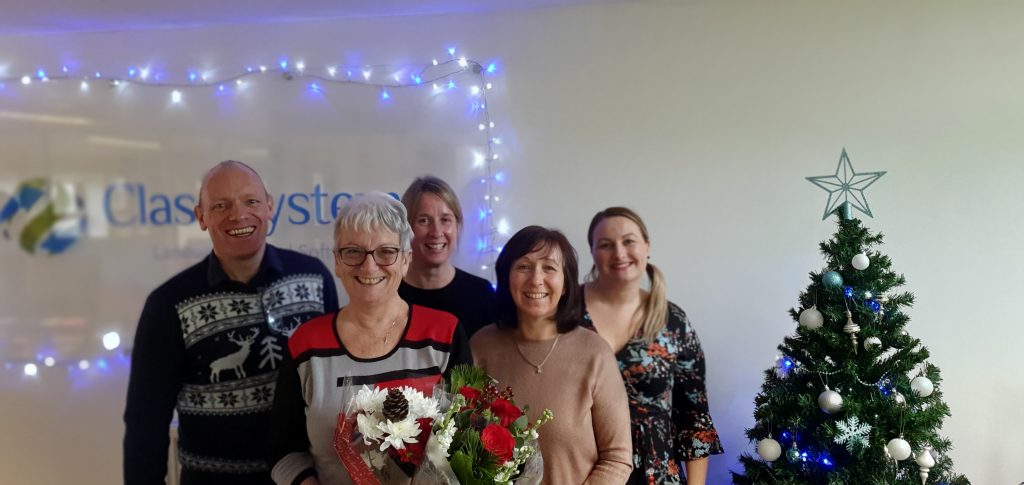 I'm sure many of our customers will want to join us in wishing Lesley a very happy retirement. It's her last day with us here at Infospeed tomorrow. A few tears and a lot of laughs here today as we look back on 22 years of loyal and excellent service for the company.
We all wish her a long and happy retirement!