Modules
The Class system is built upon a core foundation module. You can add modules for enhanced functionality and customisation.
Core Module (for everyone)
This foundation module covers all your day-to-day administration. It allows you to:
Add students, agents, accommodations and groups to your database.
Create price lists.
Assign students and teachers to classes.
Create documents for anything you need.
Run over 50 different reports.
And much more!
The most popular add-on modules include:
Ledger
Advanced Academic
Advanced Accommodation
Online Toolkit
Accounting Modules
Ledger
Specifically designed for language schools, you can view statements, run reports (receipt, aged and dated debt reports), and allocate payments against students and agents with ease.
Accounting Export Option
If you have your own accounting system and would like to duplicate the records within Class into it, then this module is for you. Export all of your financial transactions (invoices, credit notes, receipts, host family payments, etc.) in a few clicks.
Price Import
A huge time-saver! When you want to update your prices in Class, simply export current prices into Excel, update them with the new dates and prices (plus add any new items if required) and then re-import them back into Class.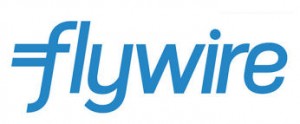 Partner Module: Flywire – Free of charge with the Ledger
Flywire is an international payment and collections service for overseas student fees. When students pay via Flywire, their accounts will automatically be updated in Class, along with invoices, statements and receipts.
Academic Modules
Advanced Academic
This module lets you handle any of these tasks either individually or as a batch process: organise and track your students' attendance, absence, progress and assessments, produce progress reports and print leaving certificates.
Timetabling
You'll be able to see which classes are available by day or week and assign teachers to the correct rooms as well as produce corresponding reports and print teacher and student timetables.
Teacher Portal
From directly within the classroom (on a PC or laptop), teachers can access Class to record student attendance, absence and assessments, as well as view basic student details and add notes to student records.

Partner Module: Guided E-Learning (GEL)
GEL provides skills-based, interactive, online learning tools that cater for all learning preferences and encourage student autonomy. You can automatically import student information from your Class system into your GEL platform in a few clicks.
Accommodation Modules
Agent Room Allocation
Rooms can be allocated to agents as 'committed', 'on-release', or 'free to sell', and student details are visible under both rooms and agents on a daily basis.
Advanced Accommodation Chart
This module provides at-a-glance details of when rooms are occupied or free, on a weekly basis, for specific or different accommodation types. It enables you to maximise the occupancy of your accommodation.
Efficiency and Big Data Modules
Task Manager
Run various reports, statistics and processes at any scheduled time, or at regular intervals in a continuous unattended run (e.g. during lunch or overnight). Tasks can be automatically scheduled on a daily, weekly or monthly basis, and Excel outputs can be displayed, saved, printed or emailed.
Class Online Toolkit
Use our customisable, GDPR-friendly forms on your website and when students or agents make online bookings and enquiries, the information will be directly entered into Class. Your school's availability and prices will be checked against the form, and you can control whether to accept or reject the booking.
The toolkit also includes optional Student, Agent and Home Stay Provider Portals where they can view their personal account in Class and print documents.
Parental Consent Forms
These forms work just like the Online Toolkit but are specifically designed for schools offering programmes to young learners. We can custom-build the forms for parents, guardians or agents. Once created, you can edit the forms or questions any time, and all of the data you collect is automatically fed into Class.
Run your business with Class
Discover what Class can do for you – book a free demo now!